Biohacking
Optimise your energy, longevity and overall wellness.
Biohacking is a term used to describe behaviours or techniques that we can incorporate into our lifestyle to improve longevity and overall wellness. This can include optimising sleep, nutrition, exercise whether you are new to biohacking or have been using this wellness strategy for a while - our products can support you on that journey. 
Collagen supplements have been hailed as a way to 'biohack your skin' and we use the highest-grade collagen peptides in our True Collagen range.  Try a Coffee + Collagen as a pre workout for a caffeine hit with bioactive nutraceuticals, intelligent botanicals and modern nootropics.  
As collagen can't be found in plants, we have innovated a vegan Collagyn range with collagen specific amino acids and nourishing botanicals with added buffered vitamin C.   Our vegan Collagyn range is designed to give your body everything it needs to promote the formation and renewal of collagen within your body. 
Ashwagandha has also been popular with the biohacking community for some time as it has been shown to have the potential to lower our stress hormone cortisol. Our Cacao + Collagen and Coffee + Collagen blends both contain Ashwagandha as does our vegan Inspired Collagyn for Brain.
Our products to support biohacking
"True MCT oil works. If you're looking to lose weight and increase your energy, this is incredible. Think I'm bullsh*tting? Ask anyone who takes it. I've been taking it for a few days and 100% notice a difference."
Eimear Varian Barry
Model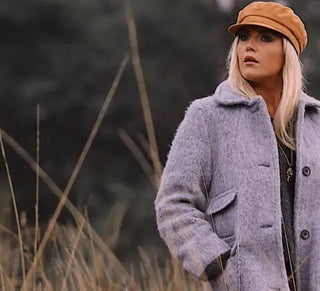 True Collagen
Highly absorbable, odourless and tasteless type 1 collagen peptides.
Key nutrient involved in cellular collagen renewal and formation.
An essential nutrient for youthful skin tone and anti-ageing.
Effortlessly nourishes and hydrates the skin from within.
Inspired Collagyn (for brain)
Restorative ashwagandha for stress resilience.
Vitamin C for normal psychological function and brain
Deliciously comforting Ayurvedic inspired blend for balance.
Choline is a nutrient required for memory and mental function.
Vitamin D which is important for brain health. 
Coffee + Collagen
Just 35 calories per serving
Natural nootropics to help increase your alertness and improve concentration.
Adaptogenic ashwagandha known for its benefits in reducing stress.
Baobab known for its ability to promote feelings of fullness.
Chicory root fibre known to support weight loss through appetite regulation.
FAQs
HOW DOES THE BRAVE METHOD SUPPORT ALL THE DIFFERENT TYPES AND STYLES OF FASTING?
While many styles of fasting may leave you feeling hungry, tired, foggy and sluggish, we've got you covered, cue the Brave Method. All our products are designed to follow three key Brave Method principles – under 50 kcal, low carb and low sugar - that cleverly work alongside many styles of intermittent fasting, time restricted eating, ketogenic diets and fat fasting diets. The Ancient + Brave products deliver key nutrients such as hydrolysed collagen peptides (or our vegan Collagyn alternative), MCT oil, botanicals, adaptogens, natural caffeine and specific vitamins and minerals, with a serving size that's formulated to maintain fasting while encouraging satiety and alertness.
Whichever fasting strategy you choose, the Brave Method supplies targeted daily nutritional support and nourishment, during the times when you're likely to feel the most challenged. By providing you with an extra layer of TLC during your fasting and eating windows, you become more able to reach your targets and achieve your desired goals. The Brave Method helps turn the hardest of fasts into a walk in the park!
WHY IS MCT SO IMPORTANT AS PART OF THE BRAVE METHOD?
True MCT is a key part of the Brave Method as it contains special fats that cells can readily burn and convert into energy and ketones. Providing the body, muscles and brain with an energy supply during fasting which helps contribute to curb hunger, sustain alertness, energy, mindset and physical performance.