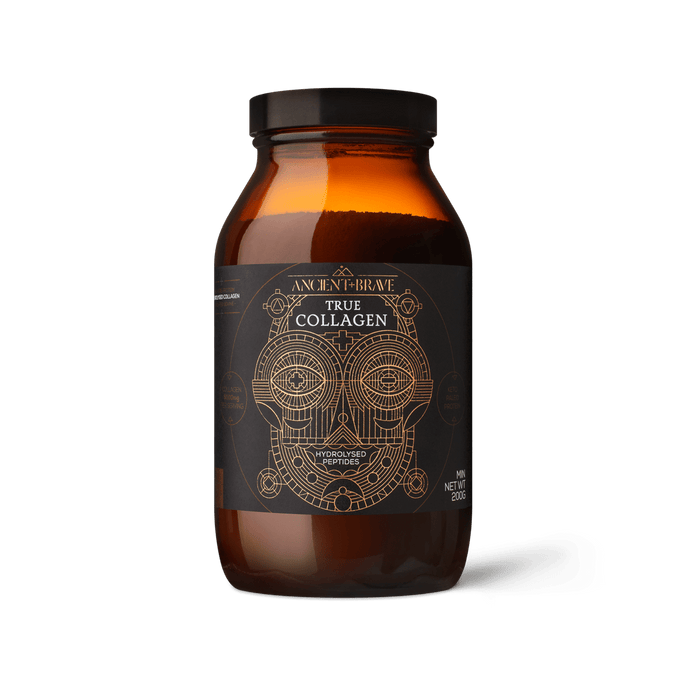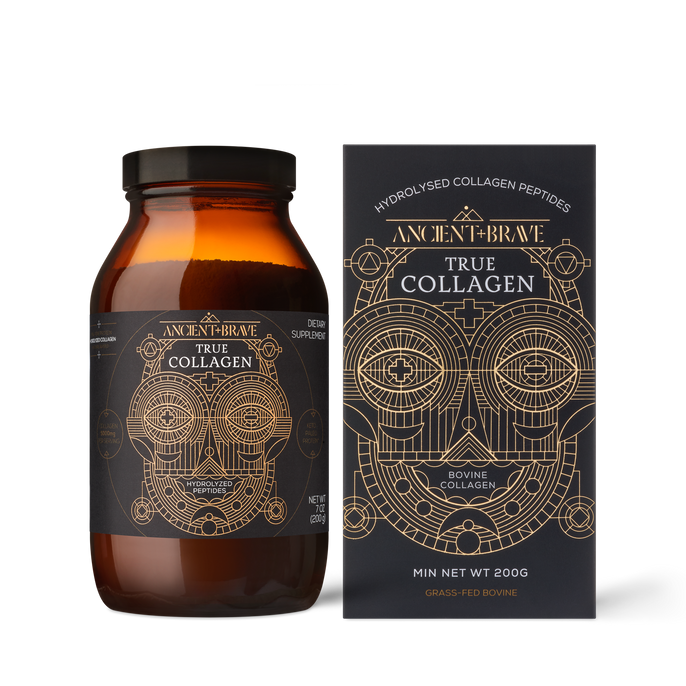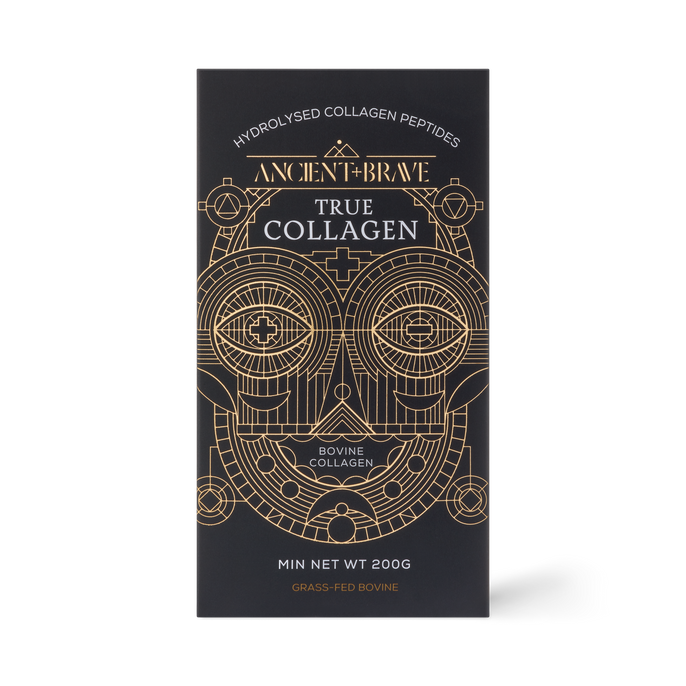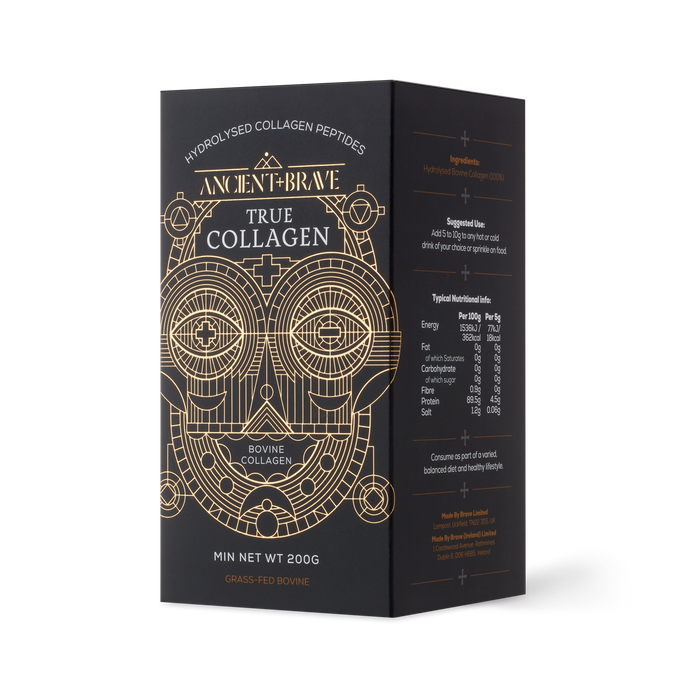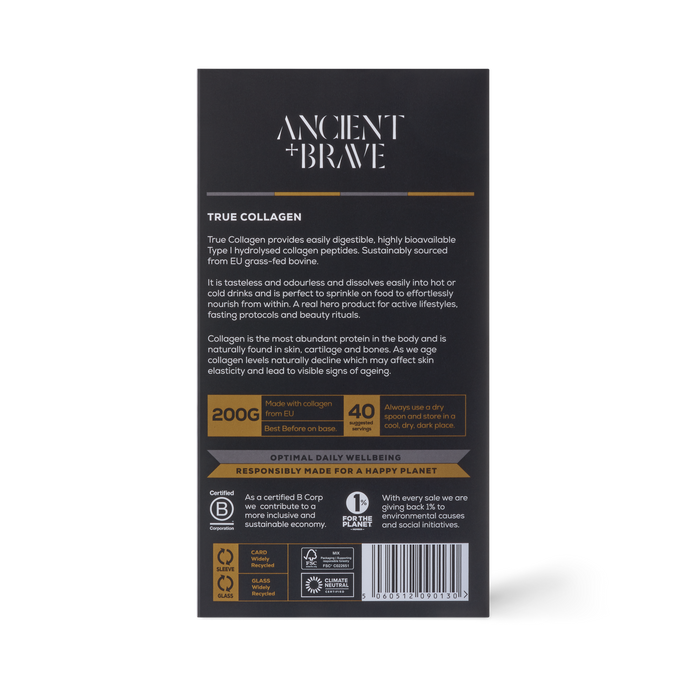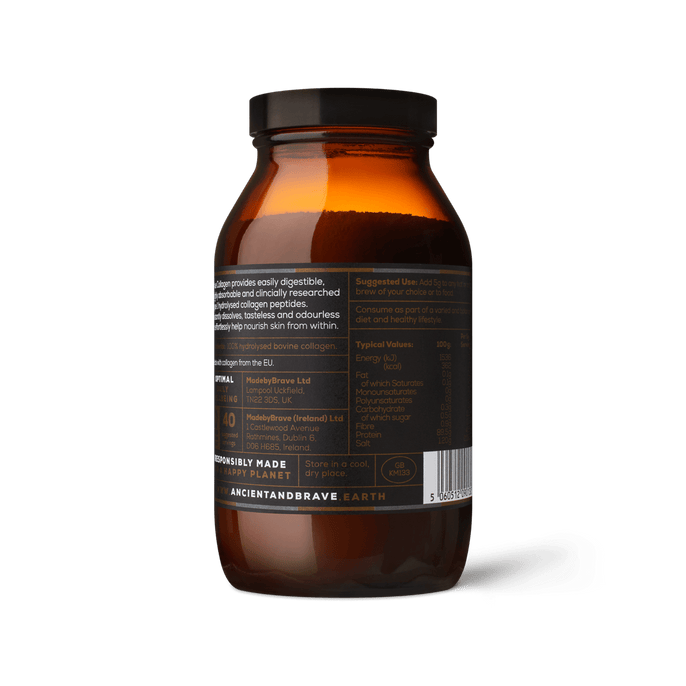 ---
True Collagen Powder
True Collagen provides easily digestible, highly absorbable and clinically researched Type 1 hydrolysed collagen peptides. Our Collagen Powder is tasteless and odourless and easy to add to hot or cold drinks, workout smoothies or sprinkle on food. A real hero product for active lifestyles, fasting protocols and beauty rituals to effortlessly nourish the body and skin from within. 
Collagen, an important structural protein in the body, contributes to the integrity, elasticity and strength of skin, cartilage and bones. Collagen levels naturally decline from around 30 years old onwards and hydrolysed collagen peptides play a key role in our cellular replenish and renewal process. Essential for anti-ageing beauty rituals and optimal daily wellbeing.
A simple solution for your future health. 
200g (approx 40 servings of Collagen Powder)
For every purchase you make we donate 1% for the Planet and an additional 1% to our chosen community charities
Davina McCall

Presenter

"I buy Ancient + Brave's True Collagen. In three months, I do feel like my hair is in good nick, it looks thicker and fuller, and my skin feels amazing – I would strongly advise this for anyone over 40 as a supplement."
Marie Guerlain

Naturopath and Health Coach

"Ancient + Brave's amazing collagen, a real hero supplement that works to effortlessly nourish and hydrate the skin from within. I cannot recommend it enough."
Susannah Constantine

Journalist, Presenter

"It has changed my life. The thing I have noticed most since using Ancient + Brave, is the improvement in skin quality. It is far less dry and crepey.⁠"
Richie Norton

The Strength Temple

"I love all the True Collagen products, True MCT and Cacao + Collagen - that's my morning ritual right there you guys got me hooked.⁠"
Susannah Constantine

Journalist, Presenter

"I know Ancient + Brave has improved my overall well-being because when I don't take it, I wake up barely able to move. Stiff joints, achy muscles. The joy of springing out of bed like a teenager is down to these life changing products.⁠"
Get the Gloss

"Ancient + Brave's True Collagen is tasteless and odourless so makes no difference to your morning tea. What it does make a difference to though, is the elasticity and strength of your skin and bones."
"A firm favourite for both myself and my clients. A really great supplement for your daily rituals."
Jo Woodhurst


Head of Nutrition
Benefits of True Collagen
Highly absorbable, odourless and tasteless type 1 collagen peptides.
Superior quality sourced from grass-fed bovine for clean nutrition.
Key nutrients involved in cellular collagen renewal and formation.
Effortlessly nourishes and hydrates the body and skin from within.
Excellent source of protein and nutritional sustenance to support fasting strategies.
A hero product for active lifestyles and anti-ageing beauty rituals.
"I buy Ancient + Brave's True Collagen"
Davina McCall 
Presenter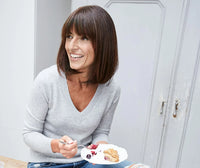 Ingredients
100% Bovine Hydrolysed Collagen
Collagen provides strength and integrity to the structural protein matrix found in skin, bones, ligaments, tendons and cartilage.
Collagen loss is a natural part of ageing which occurs from our 30's and increase as we grow older. Our hydrolysed collagen peptides are a specific size (under 5000DA's) for maximum absorption and efficient integration into targeted cells.
Sourced from organic grass-fed herds in the EU and found pre-blended in our delicious brews of Coffee + Collagen and Cacao + Collagen or as our odourless, tasteless, highly dissolvable True Collagen to add to your own drinks.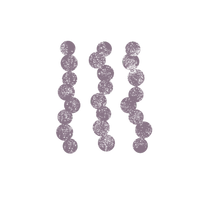 Your Method
Take 5 to 10g daily of True Collagen.  It is incredibly versatile and can be added to any hot or cold drink or food of your choice from your morning coffee or smoothie to soups and overnight oats.  
To truly nourish the skin from within we recommend 5g daily for normal skin types.  Increase to 10g or more to support hormonal acne, dehydrated or prematurely ageing skin.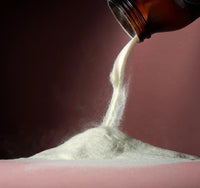 Other products you may enjoy:
FAQs
WHAT ARE HYDROLYSED PEPTIDES?
Our True Collagen contains hydrolysed collagen peptides which are a more available and absorbable form of amino acids,making it easy for our body to utilise. Collagen exists in nature as a very large, complex molecule constructed from lots of long chains of polypeptides. The collagen molecule itself is far too big to be absorbed across the gut wall, so it needs to be broken down during digestion into smaller chains called peptides. Once absorbed, these peptides are available to contribute to collagen renewal within bones, skin and connective tissue. 'Hyrdolysed' simply means 'unchaining' the long protein strands into smaller 'peptides' so we can absorb them more readily. This process is like having them 'predigested', making them more bioactive so we can take them up and absorb them easily to build important tissues. 
IS TRUE COLLAGEN SAFE TO TAKE DURING PREGNANCY OR BREASTFEEDING? 
You should always consult with your doctor or midwife regarding any new additions to your diet or supplements you take during your pregnancy and breastfeeding journey. Whilst there are also no studies available due to ethical challenges involving research in pregnant people, we aren't aware of any contraindications in taking any of our products whilst pregnant or breastfeeding and they should be well tolerated. 
HOW AND WHEN TO TAKE TRUE COLLAGEN 
Our True Collagen has been designed to be as versatile as possible, so you can fit it easily into your daily ritual. Collagen supplementation works best when it is taken consistently. Simply add it to a drink of your choice, hot or cold or mix it into food such as yogurt, porridge, smoothies or soups. 
WHEN SHOULD I START TAKING COLLAGEN? 
We know that the body's ability to produce collagen naturally starts to drop in our early 20's. As we move past roughly 40 years old, it is thought that collagen depletes faster than our body can produce it. Therefore it possibly makes more sense to start taking collagen in your early 20s than waiting until you are older. However, just because you're past your 20's doesn't mean it isn't worth it to add it in now. Almost anyone can benefit from collagen, regardless of age or condition. If you're within the upper age bracket – say, over 45+ – you may want to increase the amount of collagen you take each day. 
HOW MUCH COLLAGEN SHOULD I TAKE PER DAY?
People take collagen for all different reasons, however for most health goals, ideally we would recommend taking between 5-15g (1.5-4tsp) of True Collagen daily. To really see the benefits, consistency is key, so making it part of your daily ritual is recommended. True Collagen can be added to tea, coffee, water, juice or even a smoothie of your choice. The beauty of True Collagen is that it's completely odourless, tasteless and dissolves completely, making it an incredibly easy and versatile product to incorporate into your daily diet.
CAN YOU TAKE TOO MUCH COLLAGEN?
Although True Collagen is a safe supplement and we encourage you to take it daily, it is not generally regarded as a good idea to take an overwhelming amount of collagen at one time.  The amount of collagen you'll take will also depend on what your goals are, however we recommend you stick within the recommended dose, or the limits discussed by you and your doctor. Collagen is a compound your body naturally produces, so there are no harmful side effects of taking too much per se, except potentially an upset stomach or bloating. There are no studies that show upping the doses will help you reach your health goals any faster, therefore sticking to the recommended daily intake is optimal.
WHERE IS YOUR COLLAGEN SOURCED?
Our True Collagen is sourced from grass-fed cows in Europe.
It is sustainably sourced, grass-fed bovine collagen and is derived primarily from the hides. The cows have been raised naturally without hormones, antibiotics, chemicals, or GMOs. The True Collagen is of the highest quality and purity and is hydrolysed, making it highly absorbable, odourless and tasteless. As a company, we are committed to developing the best products sourced from environmentally conscious, sustainable and organic suppliers wherever possible. 
IS TRUE COLLAGEN FODMAP-FRIENDLY? 
Yes, True Collagen is a protein and does not contain any sugars or lactose so is suitable for people following a low FODMAP diet.
Nutrition
Energy
Fat
of which saturates
monounsaturates
polyunsaturates
Carbohydrate
of which sugar
Fibre
Protein
Salt
Per 100g

362kcal
0.1g
0.1g
0g
0g
0.3g
0.5g
0.9g
89.5g
1.2g
Per 5g serving

18kcal
0g
0g
0g
0g
0g
0.1g
0.1g
4.5g
0.06g
Ingredients
100% Bovine Hydrolysed Collagen Peptides (Type 1).
Amino Acid Profile
Amino Acid
Glycine
Glutamic Acid
Proline
Hydroxyproline
Arginine
Alanine
Aspartic Acid
Lysine
Serine
Leucine
Valine
Phenylalanine
Threonine
Isoleucine
Hydroxylysine
Histidine
Methionine
Tyrosine
g/100g of protein
20.6
12.4
11.5
11.4
8.4
8.1
6.6
3.4
3.4
2.9
2.4
2.1
1.9
1.5
1.2
0.8
0.6
0.5
---
Not suitable for vegans or vegetarians
Shipping
Shipping is free for all orders over €100
All order are sent with DPD, using their Tracked + Signed service. Except for Greece where we use UPS.
| | |
| --- | --- |
| Ireland (24 Hours) | €4.95 |
| | |
| Zone 1 | €11.50 |
| France (3-4 days) | |
| Germany (3-4 days) | |
| Netherlands (3-4 days) | |
| Belgium (3-4 days) | |
| Luxembourg (3-4 days) | |
| | |
| Zone 2 | €13.50 |
| Austria (4-5 Days) | |
| Czech (4-6 Days) | |
| Denmark (4-5 Days) | |
| Poland (5-7 Days) | |
| Lithuania (5-6 Days) | |
| Hungary (5-6 Days) | |
| Slovenia (4-6 Days) | |
| Slovakia (5-7 Days) | |
| | |
| Zone 3 | €15.00 |
| Sweden (5-7 Days) | |
| Spain (4-6 Days) | |
| Italy (4-6 Days) | |
| Latvia (5-8 Days) | |
| Estonia (5-7 Days) | |
| | |
| Zone 4 | €18.50 |
| Finland (5-7 Days) | |
| Croatia (5-8 Days) | |
| Portugal (5-8 Days) | |
| | |
| Zone 5 | €19.00 |
| Greece (4-6 Days) | |
How subscriptions work
Products are automatically delivered on your schedule. No obligation, modify or cancel your subscription anytime.
Learn More